Bethel (House of God) Multi-Cultural Church – Fort Erie, Ontario
Lead Pastor Stan Bursey & Assistant Pastor Joseph Michel
Join us each Sunday at 10:30 am.
Pastor Stan Bursey will be sharing a timely message
Bethel has a rich heritage of proclaiming Jesus Christ & His Kingdom in the Fort Erie area.
Many lives have been transformed by the saving power of Jesus Christ.
Sunday
am
10:30 am Main Service: Join us for praise & worship with Bible-based preaching that brings honour and glory to Jesus.
Wednesday
pm
7:00 pm Bible Study: Join us for our in-depth Discipleship centered Bible study 'Foundations for Christian Living' (lower level).
Mid-Week
pm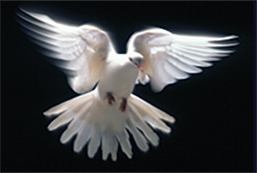 7:00 pm Spanish Service: In main sanctuary (upper level).
Thursday
pm
7:00 pm Haitian Service: Join Pastor Joseph Michel for an evening of praise and worship with classic Bible preaching in Creole.
Our Focus
Our first priority is to point men and women to a salvation experience through Jesus Christ, and to provide a gathering place for them to worship, grow and walk with the Holy Spirit. The result of this process is to be a group of people who are ready to be missionaries to their community and perhaps other parts of the world. We will encourage them to see their ministry come to pass.
Who We Are
We present a multicultural, multilingual, and multigenerational ministry that will find a way to minister effectively to all who desire to grow with us in the Lord.
Who We Are: As a church affiliated with the PAOC, we stand in agreement with their statement of faith.
What we believe: please click here
Location
Bethel Pentecostal Assembly
46 Bowden Avenue, Fort Erie, Ontario, Canada L2A 3V1 905-871-4640
Directions: (North on Central Ave.) Turn right (east) on Wintemute Street, first left unto Prow Ave., left again on to Bowden Ave. We are at the end of the street on the right side. Parking located on the street or directly behind the church.